July 7, 2021
Go Wuling, No Maintenance Worry
Light trucks and vans from Wuling are at the mid-high-end truck and van segment. All three models are equipped with GM technology engines, meeting Euro 4 emission standards, possessing outstanding designs, especially modern ABS brakes, providing a feeling of durability, flexibility but no less powerful and effective.
With the desire to help users feel more secure on each of their roads and journeys, Wuling Motor Vietnam is pleased to announce a special promotion program.
From July 11, 2021 to the end of August 15, 2021, customers who buy Wuling brand trucks and vans of the Sunshine 1.2,  Brilliance 1.5 and Brilliance Van series will receive: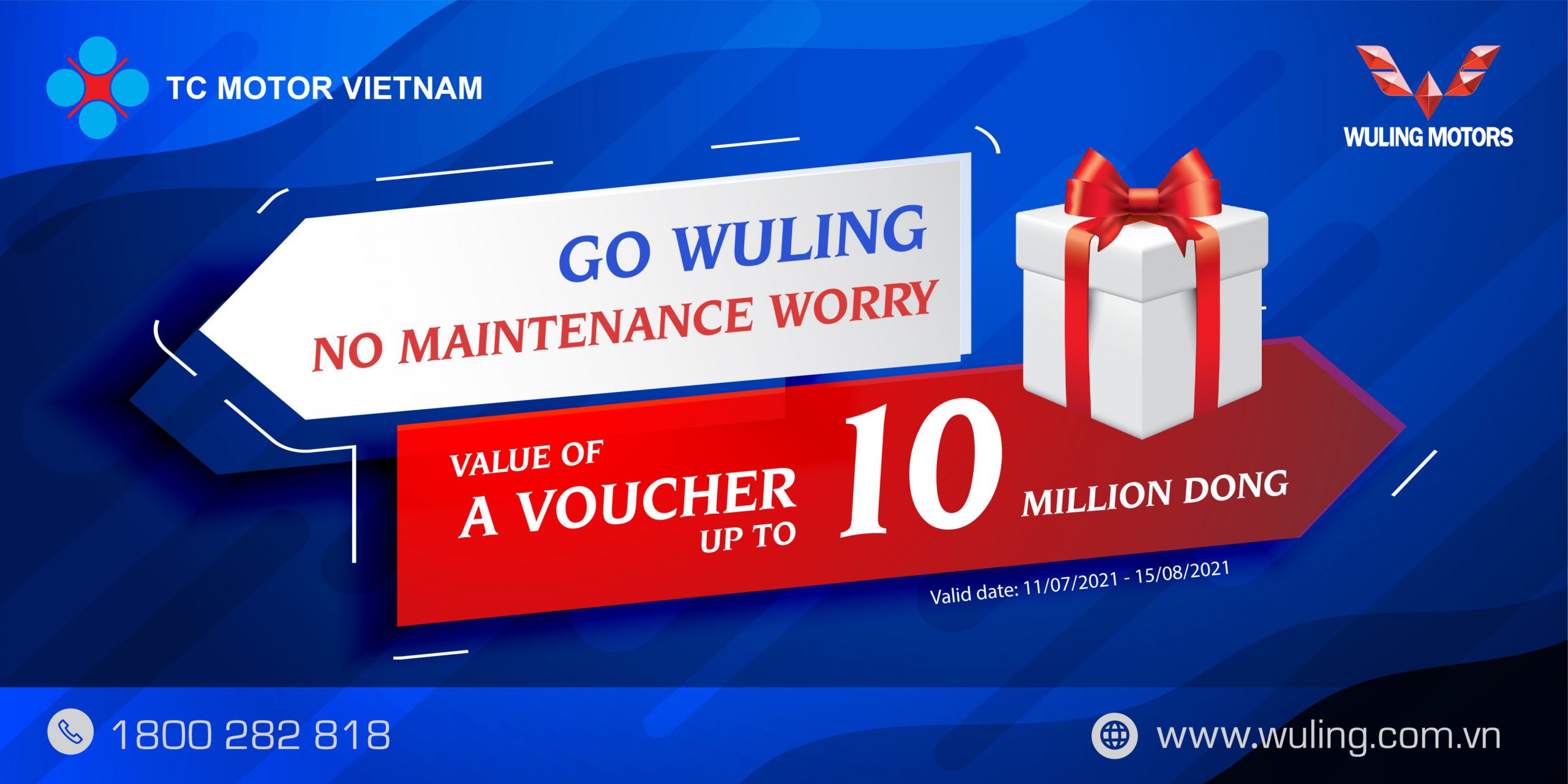 – 1 year body insurance package
– Free labor, oil, air filter, oil filter, gasoline filter, gearbox oil, Visai box oil for the first 5 maintenance times including the first maintenance according to the warranty policy of the company.
With the Body Insurance Package, the specific maximum gift amounts:
Maximum VND 4,230,000 for the Sunshine 1.2;
Up to 4,910,000 VND for the Brilliance 1.5;
Up to 5,590,000 VND for  Brilliance Van.
With the free maintenance program, specific maintenance content includes:

In which, each of spare part will be in the flow of other maintenance program. For instance, Engine oil will be replace after 2.500 km, but other parts like fuel filter, train oil or rear axle oil will be checked and maintained at other times.
When you buy a vehicle in group of these 3 Wuling models and receive a voucher, you can go to all authorized dealers of TC Motor Vietnam nationwide to enjoy maintenance conditions.
For more information or any questions related to the service, please contact TC Motor Vietnam at Hotline: 0969525925