August 12, 2021
Go Wuling now – Free gift is all about
After over a month implemented with the aim to help users feel more secure on each of their roads and journeys, the promotion program so called "Go Wuling – No maintenance worry" by Wuling Motors Vietnam had achieved a tons of positive feedbacks.
In order to create more favorable conditions for customers to order Wuling branded light trucks and vans at the present time, the program "Buy Wuling – Take care of maintenance" will be to October 31, 2021. In particular, customers who buy Wuling brand trucks and vans of the Sunshine 1.2, Brilliance 1.5 and Brilliance Van series will receive:
1 year body insurance package
Free labor, oil, air filter, oil filter, gasoline filter, gearbox oil, Visai box oil for the first 5 maintenance times including the first maintenance according to the warranty policy of the company.
With the Body Insurance Package, the specific maximum gift amounts:
Maximum VND 4,230,000 for the Sunshine 1.2;
Up to 4,910,000 VND for the Brilliance 1.5;
Up to 5,590,000 VND for Brilliance Van.
With the free maintenance program, specific maintenance content includes:

In which, each of spare part will be in the flow of other maintenance program. For instance, Engine oil will be replace after 2.500 km, but other parts like fuel filter, train oil or rear axle oil will be checked and maintained at other times.
When you buy a vehicle in group of these 3 Wuling models and receive a voucher, you can go to all authorized dealers of TC Motor Vietnam nationwide to enjoy maintenance conditions.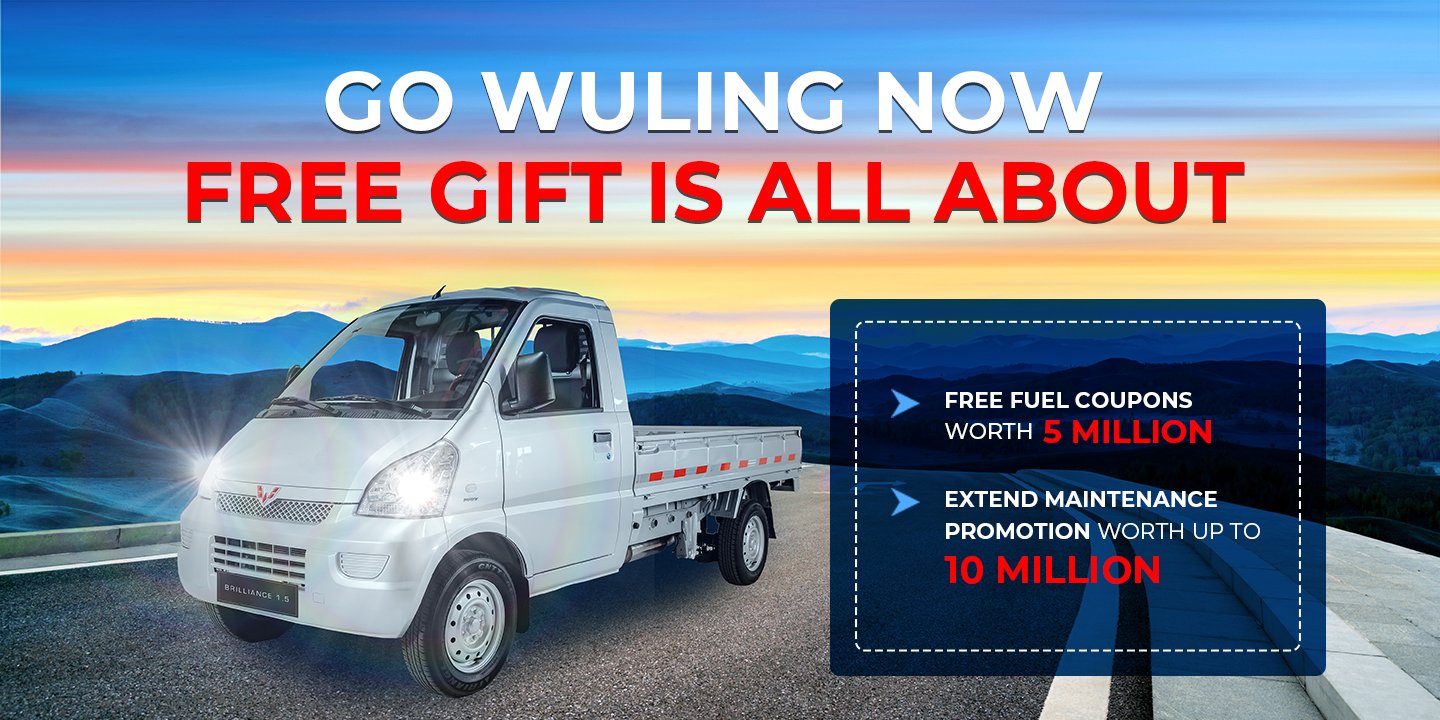 In addition to the insurance and maintenance promotion, Wuling Motors Vietnam also launched a special promotion program named "Go Wuling now – Giveaway is all about".
Specifically, when buying Wuling Sunshine 1.2, Wuling Brilliance 1.5 and Wuling Brilliance Van products, customers will receive a fuel coupon value 5 million VND (this coupon is valid for cash conversion and is deducted directly to the price when purchasing the product). The promotion period of the program will end on October 31, 2021.
Quickly order Wuling branded light trucks and vans today to receive valuable gifts and incentives from Wuling Motors Vietnam!